We do not know exactly whether it was the migrations linked to the Eastern Roman Empire, the Byzantines or the Turks that brought the tradition of dried meat to central and southern Italy.
Perhaps it was a consequence of the Justinian empire, of the Byzantine influences, of the incursions of the Selgiukids and the Ottomans in Puglia, the historic Battle of Otranto and the Saracen domination: the origins are lost in time.
The fact is that there is a typical production of the Gargano, in Puglia, which brings us back to the history of dried meat: musciska.
The Arabic origins of the tradition can be deduced from the name, musciska, which derives from the Arabic word "mossammed", literally "hard and dry thing". It is certain that the Arabs were well aware of the art of drying meat.
(Curiosity: we find the word "mosciame" in the Genoese tradition, referring to the dried fish fillet. The origin is always the Arabic word "mossammed". It is one of the traditional ingredients of the "Ligurian caponadda")
What is certain is that the Ottomans were well acquainted with the art of drying meat.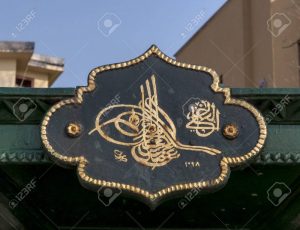 How it is produced
Traditionally, goat meat was used, the Gargano goat, an indigenous breed of which only a few heads remain.
The strips of meat hung with a cotton thread from the branches of local trees; the blackthorn and the wild pear, with their thorns, protected the meat from unwanted attention. The work was then left to the summer sun and wind that slowly dried the musciska.
In the cold months the meat was hung in a small house in which a fire was lit which remained lit for about three days. After that the humid and breezy environment got the job done.
There is no specific cut of meat to produce musciska, but the whole animal was used boned and salted.
Traditional spices are bay leaves, salt, wild fennel and garlic.
Musciska can be eaten both fresh and dried. The fresh one is consumed in a pan, on the grill or in the oven. The dry version, on the other hand, can be kept for a long time.
In Rignano Garganico, in the province of Foggia, the Musciska and goat meat festival is held every year in mid-August.